Parliamentry Secretary
Associated with
LOCAL ADDRESS
PERMANENT ADDRESS
1
Shri Ambesh Jangde
Tribal and Scheduled Caste, Backward Caste, Minority Welfare and School Education Minister
Capital City Phase-III, H.No. A-8, Saddu, Raipur (C.G
Vill Menhadi, P.O. Bundela, VK./Tah. Pamgarh Dist Janjgir-Champa(C.G.)
9425226794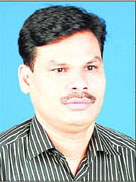 2
Shri Labhchand Bafna
Home, Jail and Public Health Engineering Minister
C/o Shri Kantilal Kamalchand Golchha, Near Sukha Jhad, Samta Colony, Raipur
AHIWARA TEH. DHAMDA DIST. DURG,
9425207261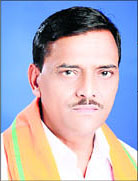 3
Shri Lakhan Dewangan
Food, Civil Supply and Consumer Protection, Village Industry and 20 Point Program implementation, Planning, Economic and Statistics Minister
Q.No. 538, Block No.23, Third Floor, Housing Board Colony, Khamhardih, Raipur
village

-

Kohadiya, Charpara,

post and tehsil -Korba

Dist Korba
9425539300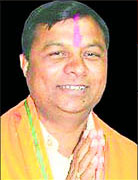 4
Shri Motiram Chandrawanshi
Chief Minister
H.No. D-2, Old Commissioner Bungalow Compound, Shankar Nagar, Raipur
Vill Birkona, Post Dharampura Tah. Kavardha Dist Kabirdhaam(C.G.)
9424108817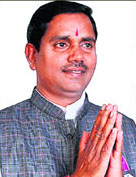 5
Shrimati Rupkumari Choudhary
Women & Child Development and Social Welfare Minister
C-1, Science Colony, Science College Campus, Raipur
Vill Harratar, Post/Tah Saraypali, Dist Mahasamund(C.G.)
9826811547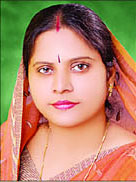 6
Shri Shiv Shankar Paikara
Panchayat and Rural Development, Legislative Affairs and Health and Family Welfare, Medical Education Minister
I-4,MLA Rest House,Ayodhya Apartment,
Shailendra Nagar,Raipur.
Village-Banganv B, Po. Shekharpur, tah-Patthalganv, Dist-Jashpur(C.G.)
9424184430
7
Shrimati Suniti Satyanand Rathiya
Commercial Tax, Urban Development, Commerce & Industry, Public Enterprises Minister
House No-18,Moulshree Vihar,Behind 36 City Mall,Purena,Raipur
Village-Rodopali, P.O.-Kolag, Tah-Tamanar, Dist-Raigarh(C.G.)
9479275470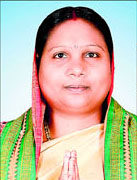 8
Shri Tokhan Sahu
Water Resources, Agriculture, Animal Husbandry, Fisheries, Ayacut, Endowment Minister
C/o dr rajesh bhagwani,house no-K-5, beside Aanchal nursing home,behind Mining Office,near Golchha Park,Mahavir Nagar, Raipur
Vill Dindori, P.O. Chhatan Dist Mungeli(C.G.) 495115
9893593068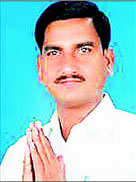 9
Smt.Champa Devi Pawle
Forest, Law

Minister
D-4, Kachana, Raipur.
Village- Laee, Panchayat-Harra, post-Nagpur , Tah-Manendragarh, Dist-Koriya(C.G.)
9907496447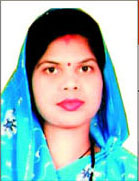 1

0
Shri Govardhan Singh Manjhi
Higher Education, Skill Development, Technical Education and Employment, Science and Technology Revenue and Rehabilitation Departments, Disaster Management Minister
C-211/6 (Ground Floor)
RDA Colony,Katora Talab Scheme-6,Vallabh Nagar Raipur
Gram/Post-Goharapadar V.K. - Mainpur Dist Gariyaban(C.G.)
9303654757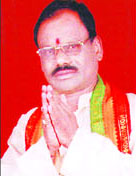 1

1
Shri Raju Singh Kshatri
Public Works Department, Housing and Environment, Transport Minister
E-6, Near Bottle House, Shankar Nagar, Raipur
Civil Lines, Rajendra Nagar, Bilaspur, Dist-Bilaspur
9685251000